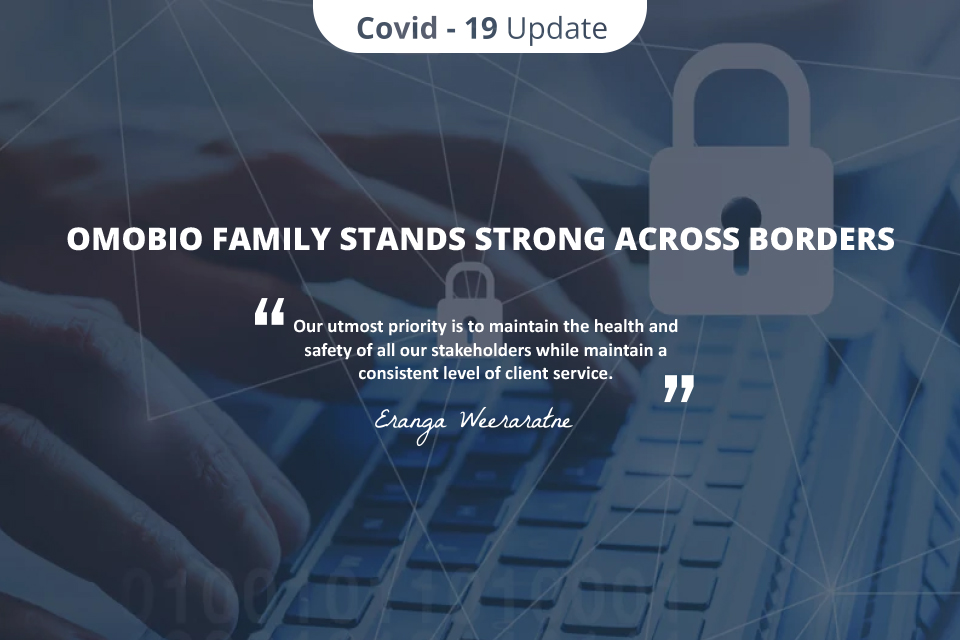 28
April
Omobio family stands across borders

As COVID-19 has grown to a pandemic level worldwide, we at Omobio continue to Stand Strong together with our fellow Omobians, Valued Clients, Partners, and the Community.
Our utmost priority is to maintain the health and safety of all our stakeholders while maintaining a consistent level of client service. We wanted to reach out to you and provide an update on how Omobio is taking its responsibilities in these challenging times.
At present, all our employees are in good health and well away from any danger. In fact, all the members are well equipped with every prevention techniques and procedures
All employees are using the "Work From Home" Facility to carry out their daily tasks and responsibilities.
All support Services are "Online" and all measures are being taken to facilitate to continue Client Services remotely without any interruption.
As a company embracing Digitization, all our Sales and Marketing staff are reachable anytime anywhere virtually.
We are strictly adhering to all the guidelines which are provided to us by authorities and doing our bit to ensure their tireless efforts are a success.
The frequent virtual meeting takes place across borders to ensure all our services are online and functions at an optimum level.
We recognize the hardship that this unprecedented event has created for everyone. We continue to monitor the ever-changing situation and provide you with updates that are critical to our operations. We highly value the commitment of all our team members and greatly appreciate our Clients and Partners for entrusting us during these difficult times.
Be Vigilant, Be Safe.
Eranga Weeraratne