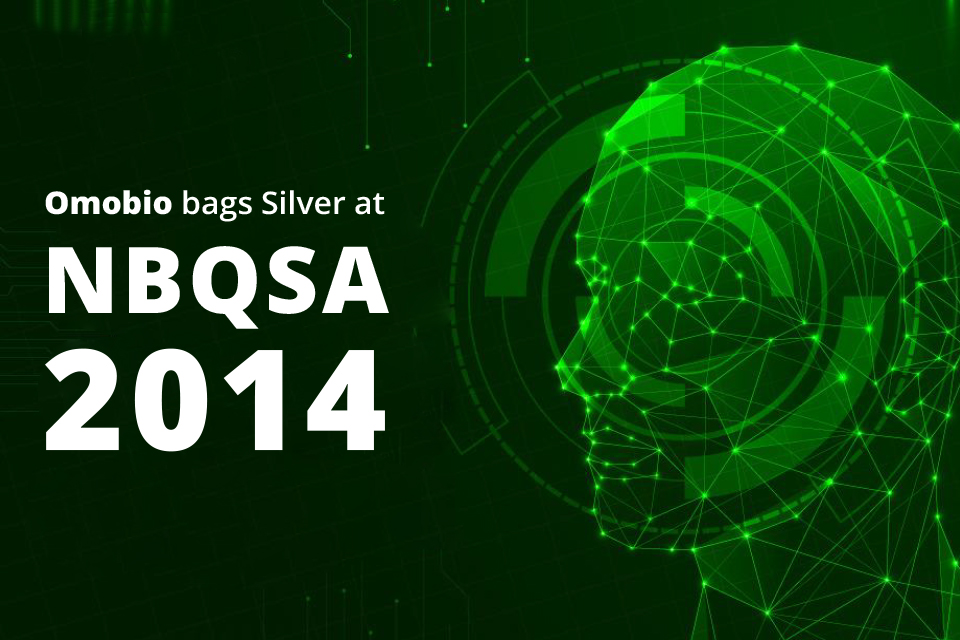 24
October
Omobio Bags Silver At The Prestigious NBQSA Awards 2014

Setting an unforgettable mark on the developing ICT industry in Sri Lanka, Omobio (Pvt.) Ltd. was presented with awards in two categories at the concluded National Best Quality ICT Awards (NBQSA) 2014.
The year 2014 has been very significant for the team at Omobio (Pvt.) Ltd. with many new projects and a new line of products and services. Adding to this successful year, they were announced the Silver award winners at the NBQSA awards 2014 for their "self-care application suite" in the communications category. They were also recognized in the general product category with a merit award for the "Customer care application suite". Omobio (Pvt.) Ltd. was also nominated for APICTA 2014, which will be held in Jakarta, Indonesia 27 – 30 November, 2014.
NBQSA competition is an event organized by The Chartered Institute for IT Sri Lanka (BCSCIIT) Section of BCS annually. In this competitive era the competition serves to benchmark ICT products of Sri Lanka. The competition has been conducted in Sri Lanka by the Sri Lankan section of the BCS Chartered Institute for IT over the past 16 years. Since 1998 BCS-SL has organized the National Best Quality ICT Awards (NBQSA) and nominated participants for APICTA (the Asia Pacific ICT Awards) since 2003.
Research and innovation is fundamental to the strategy and success of Omobio (Pvt.) Ltd. These awards signifies their commitment towards developing quality products for their clientele. Since the inception of Omobio Pvt. Ltd in 2011, they have been focused on creating creative solutions for the telecom industry. In the past few years they have rapidly grown and become a recognized leader in providing solutions not only to Sri Lanka but also internationally.
The award winning Self-care and Customer care applications have been deployed in Sri Lanka for leading mobile service providers. Omobio (Pvt.) Ltd. are also implementing these products to this year.
With the deployment of these mobile applications, the mobile service providers will be able to improve their customer services while saving on infrastructures. With these products, the customers of the mobile service providers can manage payments, activations, deactivations and get information independently with no dependency on service centers and call center operators. The customers can control everything at the touch of a finger with no long queues or verifications.