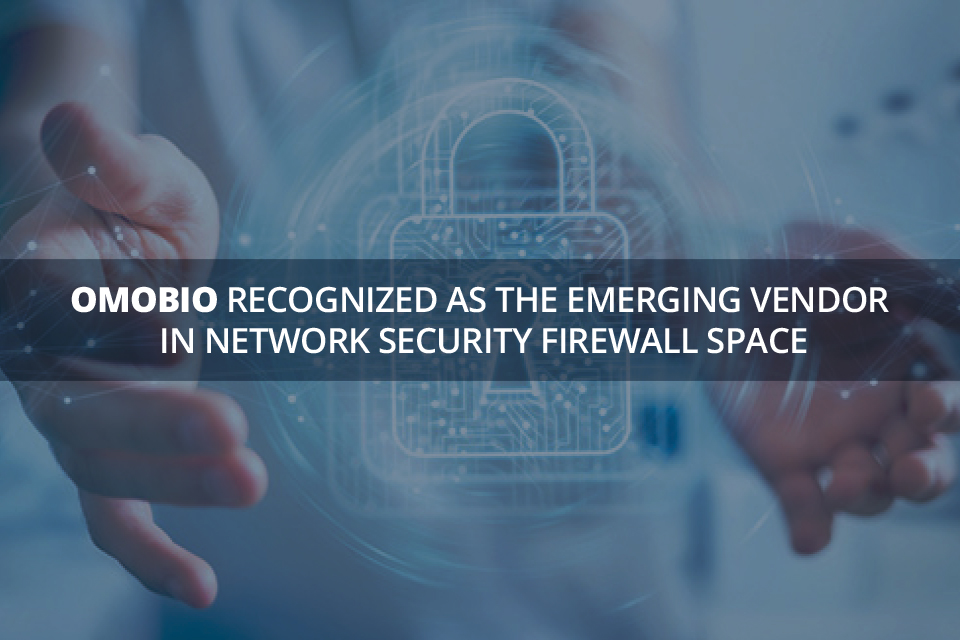 17
October
Omobio Recognized as a Emerging Vendor in the Network Security Firewall Space

MarketsandMarkets Recognizes the SMS Revenue leakage Capabilities of Omobios's SMS Firewall
The network security firewall controls the traffic passing between networks and blocks any undesired traffic. The firewall can easily block network attacks, such as port sweeps or IP scanning. Omobio SMS Firewall provide offering mobile security services for managing revenue leakage. These capabilities were recently recognized by MarketsandMarkets in its report on the state of the Network Security Firewall market.
Omobio is one of the Emerging Vendor in Network Security Firewall
MarketsandMarkets recently released a report on the Network Security Firewall market, which predicts that the total size of the Network security firewall market will be a whopping $4.80 billion by 2022. In their research, they discovered that the major players in this space have leveraged partnerships, integrations and collaboration to deliver strong network firewall solution and services in this growing market.
Considering the SMS Firewall and SS7 Firewall offering from Omobio, MarketsandMarkets has identified Omobio as an emerging Network Security Firewall vendor. Omobio's SMS firewall helps the operators to actively monitor MO, MT, and application generated SMS over the network to prevent fraud and SPAM using SMS. Implementation of this firewall further helps the operators to control the QoS of SMS and impose appropriate restrictions to reduce the SMS revenue leakages
MarketsandMarkets is the largest market research firm worldwide in terms of premium market research reports published annually. Serving 1,700 Fortune organizations globally with more than 1,200 premium studies in a year, MarketsandMarkets caters to multitude of clients across 12 different industry verticals.
MarketsandMarkets specializes in Consulting assignments and Business Research across high growth markets, cutting edge technologies and newer applications. The highly qualified team of analysts and SMEs track global high growth markets following the "Growth Engagement Model (GEM)". The GEM aims to proactively collaborate with clients to identify new opportunities and most important customers, to formulate "Attack, Avoid & Defend" strategies as well as to identify sources of incremental revenues for our clients.
MarketsandMarkets flagship Competitive Intelligence and Market Research platform – "RT" – connects over 200,000 markets and entire value chains for deeper understanding of the unmet insights along with market sizing and forecasts of high growth niche markets. For more information, visit: http://www.marketsandmarkets.com/.