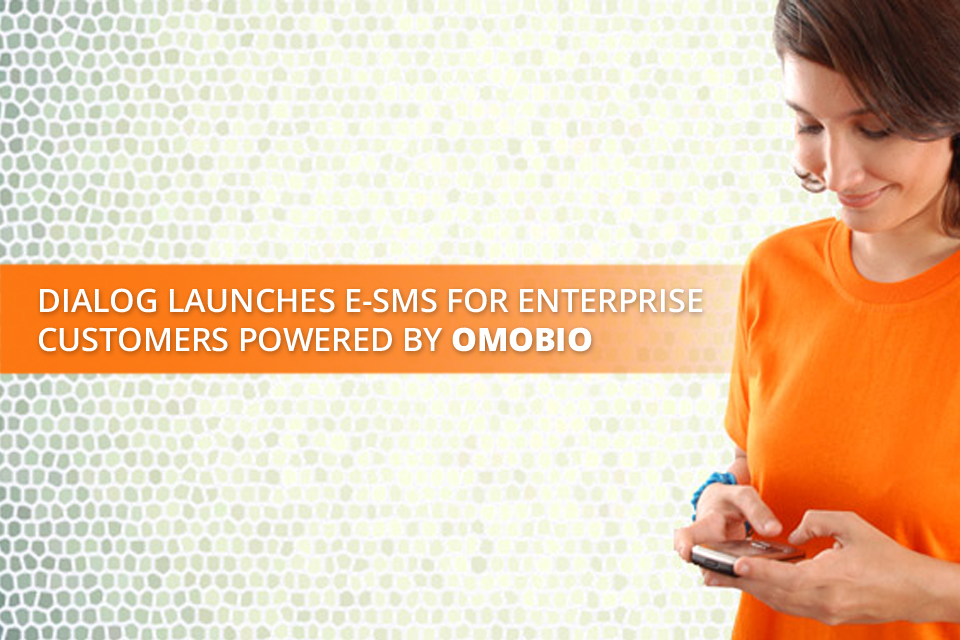 01
February
Dialog e-SMS Enterprise Solution Powered by Omobio

Today, the SMS is one of the most popular communication mechanisms catching over traditional postal, email, voice & IM services. SMS plays a major role in Enterprise communication due to its reachability on figure tips, reliability, speed, & cost effectiveness.
"The power of SMS was known for decades, but was not capitalized by small & medium enterprises due to lack of convenient tools.
We, Omobio decided to tackle this problem, while meeting the acceptable control & limitations to be enforced by the operators. The patent pending TEAM platform is already released, which gives a convenient web & API based access for Enterprises to consolidated operator platform hiding telecom technical jargon.
Dialog Axiata Sri Lanka had recently launched under the brand name of e-SMS for their Enterprise customers. e-SMS is a revolutionary solution by Dialog Axiata PLC which will enable you to send SMS to multiple parties in an easy to use interface at a very nominal cost without any initial setup costs on real time.